Presenter - Custom Earpieces for TV/Broadcast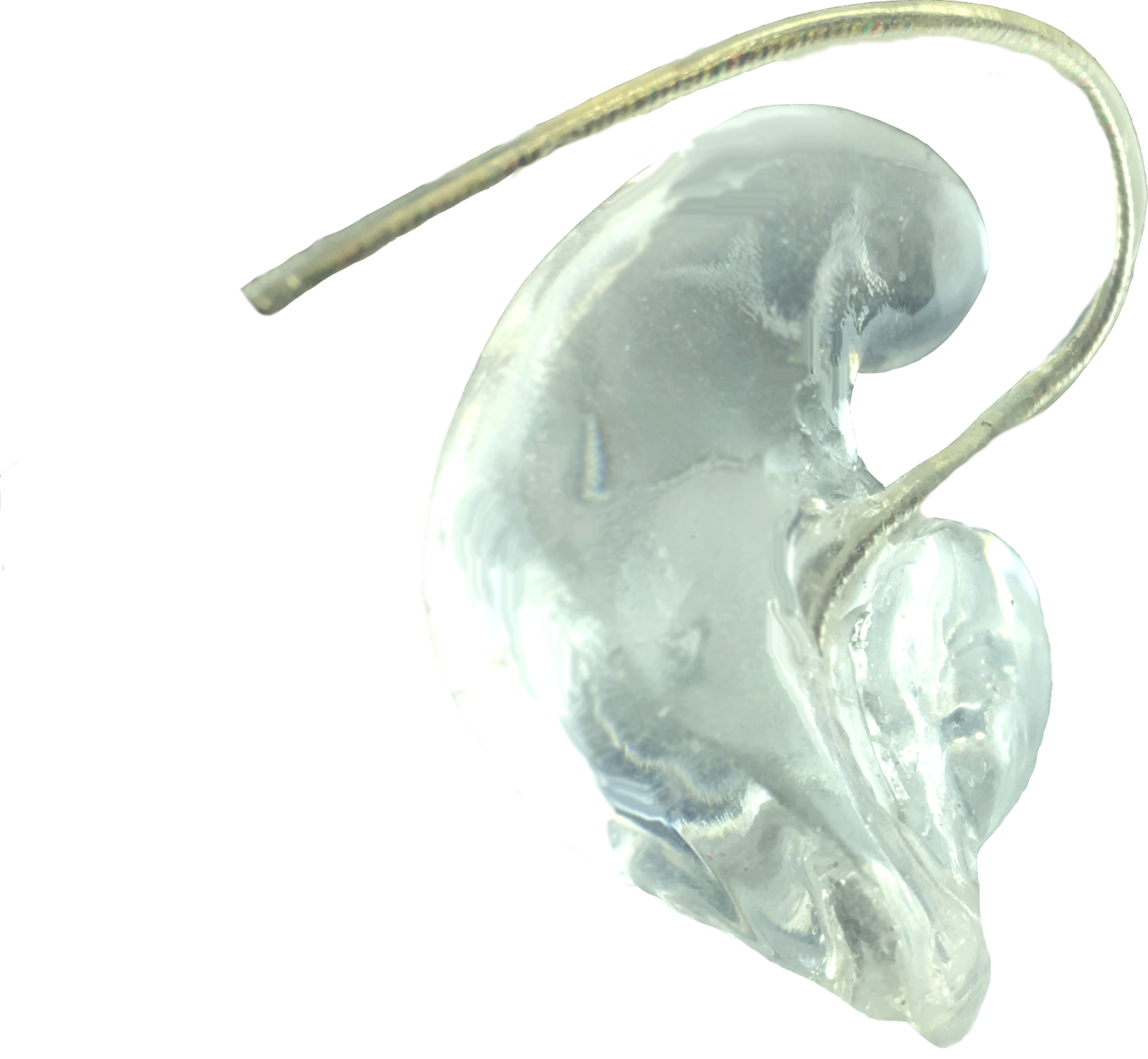 The New Industry Standard in Broadcast/TV Earpieces
Our Broadcast Presenter TV Earpiece is designed to be the very best, it is used amongst many high profile presenters and has made our product the industry standard, as used by the all the major broadcasters. For Studio, News Crew or Outside Broadcasters.
These new designs are electronic right up until the sound arrives at the ear, using high quality sound-producing components. Our Presenter IEMs produce louder and clearer talkback compared with older uncomfortable acrylic-curly acoustic tube designs.
High Quality Materials
Combining ultra comfort using the best 40 Shore silicone on the market along with near invisible camera presence by using the toughest & thinnest cable of it's type, exclusively designed in Denmark together with Made by Ear, we offer the new and very popular MBE exclusive design in broadcast earpieces.